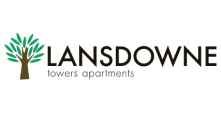 Your Review
Submit a Review

Resident Reviews
|Recommended: YesRecycle Bins on the actual floor in garbage area — It's a nice place to live.
|Recommended: YesSecure, quiet, clean, well-managed, but expensive — The place is well-managed, meticulously manicured, well-maintained, quick to respond to requests. It's safe, quiet, clean, improving. I have lived here for more than two decades. My original contract required me to pay for electric but now I have to pay for electric and gas. My rent escalated to an unheard of first $45/month increase in one year; but what I most resent is having to pay a ridiculous most probably illegal fee of $4.25 to be billed! I'm a senior citizen and will not be able to keep pace with a $45 a month yearly increase.
|Recommended: YesI like living here. The only trouble is the air conditioning doesn't work very well when the temperature is in the 90's. — I like living here. It's secure, management is very nice and approachable. Maintenance requests are handled promptly and the staff is professional. You can have a cat. There's a great fitness room. There's a shortage of parking spots - if you come home after 9pm you have to park two buildings away sometimes. I would mention the air conditioning problem. I like that the washer/dryer is on the same floor and that there is an elevator.
|Recommended: YesGreat place to live everyone is friendlier/nice including the staff — Great place to live.
|Recommended: YesGood except the mice — good
|Recommended: YesI still love it here. Love the new windows that were replaced less road noise. — If anyone was thinking about living here, I would move this place to the top not only is it a great and safe neighborhood but it is an affordable option. This place has worked for me financially.
|Recommended: YesLove community needs new hall carpets — Good community, good maintenance department and wonderful office staff. Needs a few upgrades in the common areas...(ie)...new corridor carpets badly.
|Recommended: NoInexpensive. Adequate. Quiet. — It is inexpensive. Relatively quiet. Pretty nice tenants but a lot of turn over.
|Recommended: YesGreat place to live — safe, close to transportation, clean
|Recommended: YesQuiet. Convenient. Nice atmosphere. — Quiet surroundings and quiet neighbors. Very convenient to public transportation.
|Recommended: YesVery quiet and pleasant. — It's quiet. The buildings are older. The air conditioning doesn't really work. The staff is extremely nice to deal with and the rent is very reasonable.
|Recommended: YesProperty is wonderful but some upgrades needed. — The Lansdowne Towers community is quiet and maintaned very well, but some upgrades would enhance the overall living experience. I can not say enough about how quiet and safe the community is.
|Recommended: YesI love it. — It's great. Quite close to transportation, parks, shopping stores. No Crime.
|Recommended: YesIts good — Come on over. Its great